Steaming – recipes and key information
This way of preparing dishes made the Chinese and Japanese famous in the world. He came to Poland relatively recently and met with distrust, natural to our countrymen. Poles like to eat fat, like to fry and stew, and how to cook it only in water and not in some fumes. It turns out, however, that Poles are well aware of the advantages of this method. Research shows that about 32% of us are aware of its benefits. Poles, however, think that it requires too much time and effort. Where does this idea come from? I do not know. What could be simpler than to put eg a fish on the basket, wait 8 minutes, then put it on the plate? That there would be no proper equipment, but he is! And in our kitchen! All you need is a pot, a metal strainer, a heat-resistant dish, a plate and a lid! More advanced will be equipped with a special basket and wok. 
Poles, however, know theirs – their case. Meanwhile, nutritionists are extremely unanimous about the advantages of this exotic method. It turns out that prepared dishes are of the highest quality in terms of the content of vitamins and minerals. Why? Because steaming significantly reduces their degradation! Food is not immersed in water, so no nutrient leaching. Similarly, minerals and vitamins are preserved to a much greater extent than during traditional cooking. Also, do not forget that steamed meals do not require fat. In order not to be groundless, I will try to illustrate the above advantages by example, and the research has shown that broccoli after cooking with steam contained about 50% more vitamins than those cooked conventionally! 
__
Here you can find healthy fats – CLICK
__
Someone will ask, what about the taste? Well, all ingredients of steamed dishes retain their natural aroma, and their taste is much more intense than when cooking in water. In addition, the ingredients are resilient, firm, do not absorb too much water and do not dry out. All this makes them retain their natural color and look great on the plate. With this method nothing will be wasted. Even the water that leaked on the vessel can be used to make the sauce. 
What to cook by steam?
Even your own mother-in-law as long as it is not gobbled up! However, this method works best with vegetables, delicate white meat, fish and seafood. 
How to cook steamed?
Most often we cook in a wok with boiling water poured to a height of 2-3 cm. The ingredients are placed in a special basket, which is laid out with leaves of lettuce or Chinese cabbage to announce the sticking of dishes. We cover the basket with a lid and insert it into the wok. As mentioned above, anyone who does not have a wok can place the ingredients on the plate. Then, into a large pot filled with boiling water to the height of two fingers, a heat-resistant bowl is put up with a bottom, and a plate with ingredients on it. We cover the pot and wait for the effects. In China, a special cross-shaped insert is also used for this method. It is usually used when you want to use sauce flowing from the ingredients. 
Since we already know everything, it remains to the point. For a better understanding, I put a few examples of rules. Enjoy your meal!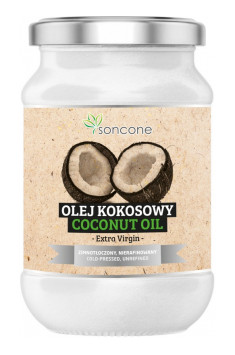 Pork ribs in a black bean sauce 
Preparation time: 1 hour

 

Marinating time: 1 hour

 

Proportions for 2-3 people

 

Components

 

1/2 kilo of pork ribs

 

1 garlic clove squeezed out

 

2 tablespoons of black bean sauce

 
Preparation 

1. Cut the meat into individual ribs, remove excess fat. 

2. Combine garlic and black bean sauce, mix with ribs, leave for 30 min. 

3. Put the ribs on the plate, put a plate into the evaporator, place the evaporator on a wok or a pot with a few centimeters of boiling water. Cook steamed for about 45 minutes. Dish ready. 

__

You can read also: The perfect kitchen assistant

Posted on: February 26, 2019