Saturated fats – are they really so dangerous?
What are saturated fats?
Fatty acids are long chains made of carbon, hydrogen and oxygen. Saturated fats in the carbon chain contain only single bonds. It is this chemical feature that affects their culinary and health properties. Fat saturated at room temperature has a solid consistency (eg lard, coconut oil). The most commonly found saturated fatty acids are palmitic, stearic and lauric acid. Saturated fats may be formed in the human body, therefore their supply with diet is not necessary. 
__
Here you can find healthy fats – CLICK
__
How does saturated fat affect health?
Not all saturated fatty acids negatively affect health. However, studies have shown that their excessive total intake increases the level of total cholesterol and LDL (colloquially referred to as bad cholesterol). They also promote the formation of blood clots, which increases the risk of heart and blood vessel disease. The recommendations of the European Society of Cardiology speak about limiting their consumption below 10% of energy from a 24-hour caloric demand. 
Studies also indicate the positive effects of some saturated fats. Regular intake of small caprylic acid (eg with coconut oil) reduces the risk of gastrointestinal mycosis.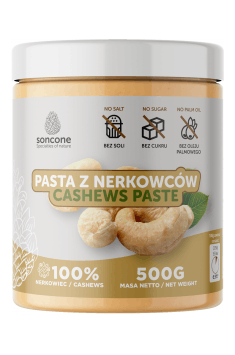 Where are saturated fats found?
The source of saturated fatty acids are primarily products of animal origin. See examples of the products in which they appear 
butter, 
lard, 
sour cream, 
yellow cheese, 
fat cottage cheese, 
greasy milk 
Knuckle, 
bacon, 
pork, 
greasy elements of red meat, 
greasy sausages. 
Saturated fat is also found in two often used vegetable oils, coconut oil and palm oil. The high content of palmitic acid in the mentioned oils makes them have similar negative health properties as animal fats. 
Palm oil is sometimes contaminated by residues after the refining process. One of these compounds was presumed to be carcinogenic to humans. 
How do you read the packaging to recognize saturated fatty acids?
 

The producer on the packaging of food is obliged to give the content of saturated fatty acids in 100 g of the product. Since the introduction of this requirement, estimating what is the source of saturated fat is much simpler.

When you pick a food pack, flip it over and see the nutritional table. The record you see will look like this (on the example of Cocoa Cocoa Chips)

Nutritional value (in 100 g) 

Fat 53 g 

of which saturated fatty acids 49 g 

Carbohydrates 24 g 

including sugars 22 g 

Protein 7 g 

Salt 0.43 g 

As you can see it is a product that is a significant source of saturated fat. 

__

You can read also: The role and qualities of fat in the diet

Posted on: March 18, 2019