How to arrange a diet
The whole is spread out into 6 parts. We assume that the training takes place between the 4th and 5th meals. 
PROTEIN
The constant supply of protein is very important, because our body can not synthesize it. 
Protein sources are 
* eggs 
– we usually eat eggs for breakfast, sometimes during the day. We do not throw yolks, because they are too valuable. 
* meat 
– poultry (chicken, turkey) – due to the high protein content and low fat content 
– beef – more valuable meat from poultry, it is sometimes worth to include beef in the menu 
– pork – especially those lean parts – pork, ham, sometimes you can also add pork neck to your diet, pork is the most calorific meat due to its fat content. 
* fish 
– we eat fish regardless of the content of fat, greasy sea fish such as salmon, herring, mackerel, besides protein, a rich source of omega-3 fatty acids. It is good to eat fish that are lean and greasy. 
* seafood 
– shrimps, mussels
Proteins from meat and fish are absorbed much faster than egg whites. During the day when we are active it is quite important. So these sources of protein should be consumed during the day. 
* curd 
– we only eat cottage cheese overnight. This is the only time when a protein with properties such as long absorption time is used. We do not eat 8 hours, so you need the right amino acid pool for a long time. Curd we eat half-fat, it is less processed than lean. 
Now we are spreading proteins for individual meals. 
Meal 
-eggs
Meal II 
-chicken breast 
Meal III 
-salmon 
Meal IV 
-chicken breast 
__
Here you can find some proteins – CLICK
__
FATS
Fats are very important for the functioning of our body. They are, among others, a source of energy, keep in a proper state our cardiovascular system or endocrine system, etc. 
We should also know that the appropriate ratio of omega-3 to omega-6 fatty acids is at least 1 to 4. 
They are sources of fats 
* greasy sea fish 
– is the richness of long-chain polyunsaturated omega-3 fatty acids (DHA and EPA). 
– tran – if we are not able to deliver the right amount of this fish fat. Tran is number 1 on my list of supplements. 
– omega-3 – as above 
* nuts 
– Italian, Brazilian, almonds – I recommend especially because of the content of alpha-linolenic acid, which raises our omega-3 content due to the continuous deficit of this in the diet. 
* oils 
– linseed, rapeseed, olive oil 
Oils and nuts are a source of plant sterols that also affect the cardiovascular system and cholesterol levels. 
We add fat to every meal, except for okotaining training. 
We add fat to proteins. 
Meal I
-eggs 
– get rid of walnuts 
-tran 
Meal II 
-chicken breast 
linseed oil 
Meal III 
-salmon 
Meal IV 
-chicken breast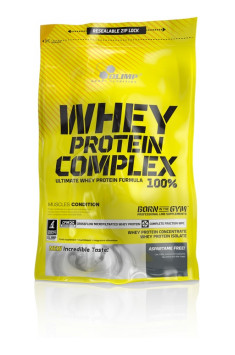 This is how the sources of protein and fats are distributed over meals. As you can see in the meal III is a fatty fish, so you do not need to add extra fat. 
CARBS

 
Carbohydrates are a very good source of energy, but not necessarily needed during the day. So we add them okay-training, possibly to the first meal. 

The sources of carbohydrates are 

* seeds 

– groats, brown rice, dark pasta, oatmeal, wholemeal bread 

– white rice, potatoes – only allowed after training. 

– honey – a natural source of simple sugars – glucose and fructose 

– fruits – a source of fructose 

Wherever needed, we add carbohydrates. 

Meal 

-eggs 

– get rid of walnuts 

-tran 

-Oatmeal 

Meal II 

-chicken breast 

linseed oil 

Meal III 

-salmon 

Meal IV 

-chicken breast 

– buckwheat 

This is how the sources of protein, fats and carbohydrates are distributed over meals. 

VEGETABLES 

Vegetables are added to every meal, except for okołotreningowych. They are necessary, they maintain the right acid-alkaline balance, they clog – they take up a lot of space in the stomach without giving much energy in return, and provide vitamins. 

Meal 

-eggs

– get rid of walnuts 

-tran 

-Oatmeal 

-pomidory (I add them to scrambled eggs) 

Meal II 

-chicken breast 

-surge from cabbage, carrots and beetroots 

linseed oil 

Meal III 

-salmon 

-spinach 

Meal IV 

-chicken breast 

– buckwheat 

COMMENTS 

Do not avoid simple sugars after training, especially honey which has a lot of advantages and in this case, a large spoon after training will bring the same benefits. 

When it comes to fruits, eat them in the morning or after training. I eat apples, kiwifruit or plums in the morning, they regulate the digestion well. After training, you can eat a banana that will quickly provide us with energy. 

Avoid sweets, chips, sweet drinks and junk food. These are the most common sources of overweight problems. Let us not forget that the combination of trans fats and simple sugars is the worst possible. 

Meals composed by me are just an example. If you do not like something, it can be changed as you like, but with basic rules and common sense. 

__

You can read also: Diet for "hard gainers"!

Posted on: February 19, 2019