Healthy snacks
Events are the most difficult time for our strong will. Alcohol increases appetite and we often reach for large (very large …) quantities of unhealthy snacks. However, there are ways to keep a healthy figure. We can hide at home, going only to work and the gym or try out tasty snacks with your friends, which you can eat (of course in reasonable quantities) without remorse.
The snacks must be light and tasty. We can look for ready-made products, however, the choice is small – peanuts, stuffed olives, whole-grain crackers. Taps made are much tastier
at home a small amount of work that tastes to everyone. These are just a few of the proposed rules, and there are a lot of them on the internet and everyone will find something for themselves.
Nachos with guacamole
We can prepare corn tortillas ourselves or buy them.
Those with a good composition should contain only maize flour, wheat flour, salt, water and oil. Sugar and other preservatives are unnecessary. We can also make them at home. Cut the tortillas into triangles and put in the oven preheated at 180⁰C for a few minutes until they are crispy. The rules for guacamole, or paste of avocado, are also many, but the basic contains ripe avocado, lime juice, salt and garlic. Equally tasty tortillas are with salsa or hot tomato sauce.
Rolls with tortillas or pancakes
Paste tortilla or pancake with any paste, eg guacamole, humus, cottage cheese seasoned with onion – it is important that the sauce is thick and does not leak out of the cakes. We arrange for it any lettuce and additives, for example, smoked salmon, peppers, cucumbers. Roll the roll and cut into smaller pieces. With tortillas on hand, we can also prepare tacos or burritos. Mexican cuisine abounds with many tasty snacks.
Falafele or eastern delicacy
They are small, crispy chickpea chops with garlic, onions, parsley and spices. The most expressive taste is served by Roman cumin and coriander. This oriental appetizer will taste everyone.
Homemade chips
You can make them from potatoes, sweet potatoes, parsley and even kale. Cut vegetables cut into thin slices in a bowl with olive oil, salt, sweet and hot peppers. Bake at 220⁰C for a few minutes until crisp
Pizza dough that always goes out
We need 400 g of wheat flour, 30 g of yeast, 220 ml of water, a flat teaspoon of sugar and salt, and 2 tablespoons of oil. The yeast is mixed with slightly warm water and sugar. Add flour, salt and oil and knead the dough until it is elastic. Leave to rise for about 1 hour and bake 20 minutes
in 220⁰C with any additions, for example to margherita we need tomatoes, mozzarella and basil. From this cake, instead of pizza, we can prepare patties with any stuffing, preferably with fried spinach with feta cheese or mozzarella.
Vegetables with hummus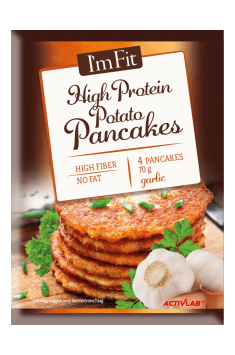 The simplest appetizer that will appeal not only to vegans. Hummus is best prepared for yourself, it comes out much cheaper and tastes better. The only thing we need is a blender or a food processor. Hummus, in addition to the cooked chickpeas, contains sesame tahini paste, garlic, lemon juice salt and Roman cumin. Vegetables, eg carrots, celery, white radish, cut into bars and dipped in hummus.

For chocolate lovers, you can prepare chocolate brownie – this is the fastest and easiest cake. You can make them from flour, eggs, butter and chocolate or in a gluten-free version with red beans, a banana instead of sugar and defatted cocoa. Tarts are also quick cakes that will come out every time. There is no question about the edge! Date pralines is the perfect quick snack. It is enough to soak a glass of dates in boiling water, pour out the water and blend the dates with a spoon of bitter cocoa, half a glass of coconut flakes and a banana. If they are not very sweet, you can add stevia, xylitol or honey. Form balls from the mass and coat them in coconut chips.

Posted on: December 5, 2019