Forget about these rules if you want to lose weight!
The old rule
The food is bad or good (unhealthy / healthy)! 
From the press screams scary headlines Sugar kills !, Toxins poison your body !. Paradoxically, the more often you are warned, the greater the risk that you will make unhealthy food choices. This has been proven in psychological studies, in which participants who had previously been eaten consumed nearly 40% more junk food! 
A new approach
Everything is for people! 
Do not label foods as healthy and unhealthy. If you think that the cooked vegetables are healthy, and the fries are not your brain will treat the first, as unattractive, the latter as tempting. Instead, eat grilled fish and cooked vegetables with a small amount of fries. 
__
Here you can find supplements supporting your diet – CLICK
__
The old rule
Heaps of fat are my motivation! 
Hate each other as a way to sustain motivation for weight loss? You know it will never work! Research has shown that the more you do not like your body, the more you avoid exercising. You do not trust your muscles, you get irritated quickly, pay attention to what you look like, not what progress you are making! 
A new approach
Regardless of your weight, enjoy life! 
Have you just started a slimming diet? Forgive yourself an intense crossfit or spinning! Bet on quiet activities that shape the midnfulness attitude. Mindfulness will be useful not only for training, but also for meal time. People who regularly, alternately practice yoga and exercise cardio lose weight faster! Being aware is also one of the factors that prevents the yo-yo effect in the future.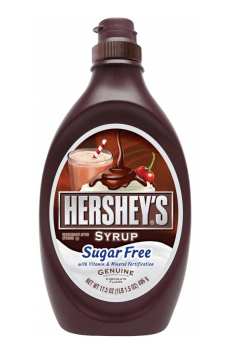 The old rule
Rigorously stick to the diet! 
Everything or nothing! On Monday you are on a diet and you do not even look at grapes (fruits are forbidden!) Or, horribly, chocolate. On Wednesday afternoon, you eat an ice-cream bucket, because you could not stand it anymore. Who would endure a diet consisting of eggs, coffee and lettuce? Who makes it up at all? Honestly? Someone came up with it, less about it, but you chose this rigorous way to lose weight. 
A new approach
 

Cheat meal makes weight loss easier (Yes! Ice cream too!) 

I am not a cheat day supporter, during which you eat without restrictions. Cheat meal is a good idea! Why? Every day you eat according to your diet, but you know that there are no prohibited products. Do you fancy a pizza, ice cream, donut? Eat them as part of a cheat meal. You can afford 2 such meals a week. Do not be afraid that the calorific value will increase throughout the day. Researchers from the University of Sydney have confirmed that if you eat a similar amount of calories for most of the week, a one-off jump does not reduce the rate of weight loss! 

__

You can read also: Slimming additions to the diet

Posted on: March 26, 2019