Fish oil (omega3)
Researchers have discovered why a diet rich in fish fat from salmon or mackerel can help fight inflammation such as arthritis. They found the key anti-inflammatory fat in a man that derives from fish fatty acids. 
Researchers at Harvard Medical School and Brigham and Women's Hospital found that the diet works best with small portions of aspirin. 
Details are published in the Journal of Experimental Medicine. 
__
Here you can find omega – CLICK 
__
Response to inflammation protects the body against infections and wounds, but when something is wrong, it can lead to conditions such as arthritis and vascular – circulatory diseases. 
A group of scientists from Harvard recognized a new type of fat in the human body, called "resolvins, which can control inflammation. 
It stops inflammatory cells going to the site of inflammation and activates other inflammatory cells. 
"Resolvins is built of omega 3 fatty acids found in fishes of fish origin. 
The production of these fats is additionally activated by aspirin. 
One of the types of "resolvin – E1 – plays a particularly important role in controlling inflammation. 
Researchers found fatty acid in the plasma of volunteers given omega 3 and aspirin.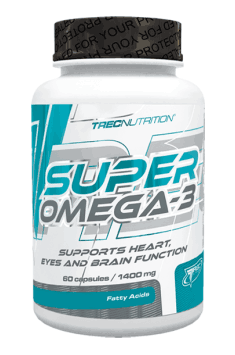 One of the main scientists, Dr Charles Serhan, who conducted the research, said in an interview with BBC News "Since I obtained these results, I began to encourage my children to consume products rich in omega 3 fatty acid. 

The research additionally reveals a trap related to COX – 2, a drug that inhibits inflammation, which is associated with side effects in the form of circulatory – vascular diseases. 

Scientists suspect that COX – 2 enzymes make it difficult for the body to synthesize the fatty acid "resolvin E1. 

Thus, while the drug has been made to fight inflammation, it most likely makes it difficult for the body to achieve the same goal in a natural way. 

Scientists are trying to prove this theory during an experiment on humans. 

A spokesman for the Arthritis Research Campaign said, Many studies show that fish oils can help people with arthritis, and these recent studies confirm this. 

"Our charity foundation has also funded preliminary studies that show that fish oil and capsules with fish oil play a large role in reducing pain and inflammation in osteoarthritis – a degenerative type of arthritis. 

"We have always suggested that people with arthritis eat 2, 3 portions of oily fish a week or take 1,500mg in capsules a day. 

__

You can read also: Omega 3 more important than we thought

Posted on: February 27, 2019