Diet for runners
The diet is an integral part of most runners' lives. Research shows that 70% of those who start running change their eating habits. Is there such a thing as a runner's diet? Are there any products and eating habits that permanently fit into the running menu? The following article reveals the nutritional spectrum that is used by those who have perceived benefits from running and diet.
Running – how to eat?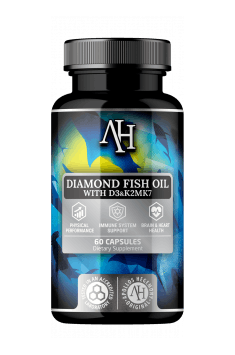 Every runner, even because of systematic activity, should shine with some elementary example in his life. Not only should he go to sleep early and consume moderate amounts of alcohol, but also to take care of nutritional principles that will prove his physical contribution to his own development. Below are some of the basic principles of healthy eating
– avoid processed foods rich in sugar and fat;
– avoid colored drinks. Replace them with your favorite water;
– take care of a varied diet. Verify that it contains the necessary vitamins and minerals;
– eat little, but often;
– remember about water as a natural source of doping. Take the water with you to work, school and training. May he always accompany you;
– fast food chains learn to avoid a wide arc.
The gold six of the product groups that you should eat
The memory of six main groups of menu products should accompany us during every shopping. Here they are
– grain products. The main source of immediate energy during the effort. They inhibit the feeling of hunger and provide good storage of glycogen to our muscles. This group should be 55-65% of the daily intake and should abound in such foods as whole-wheat bread and pasta, brown rice, buckwheat, wheat crackers and rye wholemeal flour or porridge;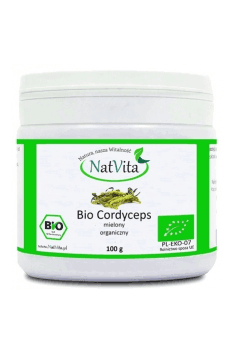 – fruits. The richest source of vitamins, which can not only improve mood, but even inhibit the development of fatigue or injury. As many as half the Poles forget to eat at least one fruit every day. Meanwhile, the basis is 2-4 fruits a day. The best for runners are citrus, bananas, melons, kiwi and berries;
– vegetables. This group is a variety of vitamins and minerals. Like no other, they affect our slim appearance. Their recommended daily portion is the same as fruit (2-4 pieces). The most important dietetic vegetables include lettuce, spinach, broccoli, peppers, squash, Brussels sprouts and kale sprouts;
– proteins. They abound in amino acids necessary for regeneration, and so for so-called reconstruction with excess. The most important protein foods include eggs, chicken, fish, nuts, beans, tofu and turkey. Every day we should eat one small portion of protein, and one chicken egg should be our obligatory ritual;
– milk products. If we want to count on strong bones, dairy should be our ally. Dairy products are a good source of proteins, calcium and potassium. The most important are skim milk, natural yoghurts and cheese. It is worth planning a day to drink 1-2 glasses of milk, one yogurt and eating 50 grams of cheese;
– fats and oils. Most of us are afraid of them. In limited quantities, however, they provide us with important omega acids and support the immune system. A good choice when it comes to fats will be sardines, salmon, tuna, olive oil, grape seed oil, olives, avocados, almonds and peanuts. Fats should be an addition to our main dishes, we should not consume them in larger quantities.
Menu. An example of a runner's diet
We do not just want to show what and how much we can. Below is an example of the diet of a 23-year-old runner, participant of the European Championships in race, weight 79 kg, slim but revealing muscle silhouette.
The above table shows that the runner consumed from 2066 to as many as 2524 calories a day. Similarly, his energy expenditure was related to the number of kilocalories burned during training. During the preparation period, I tried to choose the amount of calories so that it does not exceed my estimated burning during training. My goal was to keep my weight below 80 kilograms, which I fully managed. If someone would like to fall on a mass, he would have to eat at least 100-200 kcal less than his energy expenditure on training – comments the author of the menu.
You want to lose weight and you eat! What do the runners not understand?
What sometimes arouses disgust in running people to lose unnecessary kilograms is gluttony. We are not talking about everyone, but unfortunately the frequent sight is watching the enthusiastic enthusiasts. They take care of breakfast and dinner, but in the evening they usually lose control. In order for our weight to be systematic, we must trust a certain principle of Life is a sacrifice. The only question is to whom or why you devote your life to Elliott Hulse.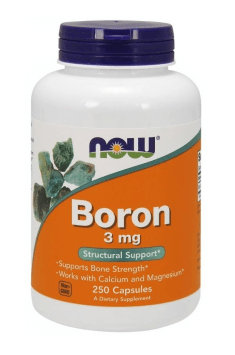 Life is not easy in any field. Everything is paid for maybe not hard, but consistent and systematic work. The diet does not require hunger. It requires only changing eating habits.

And so in the diet, instead of white bread, potatoes or fat meat should appear in our fruits, vegetables, fish and eggs. Instead of ice cream and bars of carrots or bananas, and instead of pans or oil steamer and large amounts of water.

Runners who want to burn embarrassing folds of fat often refer to a different transformation of matter for everyone. I can not throw anything away, because I just have this nature. Surprising! Kenyans who recently visited Poland on a cross-country ski camp then repeated in interviews. Look at us. We may differ in skin color, but I have not seen such diversity in body size for a long time.

You do not have to be super brilliant to not see that we live in times where we are just too good. And regardless of how much we complain. We are surrounded by a chain of fast food and advertising with processed food and unhealthy drinks. The effective step is only to immunize their message.

The cheering trainers often say that weight loss in up to 90% comes down to diet, and only 10% to training. We are also able to give these words right.

Posted on: October 23, 2019