A teenage girl on a slimming diet?
The time of puberty and rapid changes in body composition is often combined with rebellion and dissatisfaction with weight. Research indicates that half of teenagers think they are too fat! Most girls misjudge their body weight by overstating it. Dissatisfied decides to go on a slimming diet. What do you need to remember when an adolescent girl begins to lose weight? 
__
Here you can find supplements supporting health – CLICK
__
1. Teenagers are still growing and can not use a restrictive diet
Teens often use restrictive diets under the pressure of their peers. Skipping meals, semi-food, slimming supplements are just a few of the unwise ways to get rid of a few kilos. Remember that teens are growing fast and need the right amount of energy, nutrients and nutrients. Harmful diets can result in dysregulation of the monthly cycle, inadequate bone density or problems with concentration. 
2. Talk to your child about diet and lifestyle
The sooner a parent starts health education the better. It is worth entering conversations about healthy diet and physical activity as a simple, unforced element of everyday life. Plan your shopping and meals together. Read the packaging and warehouses in the grocery store. Make the teenager feel co-responsible for feeding the family. 
3. Encourage minor changes in eating habits
Girls often choose a zero-one approach. A rigorous diet or chips, sodas and fast-food. Show the teenager that you can make small changes that add up to a big effect. Do not sweeten the tea, do not put on the dishes, change the rolls of bread for the graham rolls, add more vegetables to the sandwich… These are just a few of the advice you can give to your daughter or sister. 
4. Pay attention to the symptoms of eating disorders
Discreetly, but look carefully at slimming teenagers. It is important to catch the moment when care for a figure can turn into a eating disorder. What should alarm you? 
teenager's withdrawal and surliness, 
sudden change in body weight, 
eating and hiding meals leftovers, 
long visits in the bathroom, 
worsening academic performance. 
If in doubt, should you worry about having a consultation with a psychologist without a teenager and tell about your observations.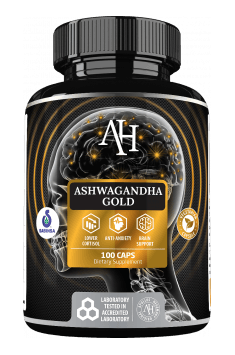 5. Get help from a dietitian
The expert's authority helps teenagers to stick to the reasonable and realistic assumptions of a slimming diet. The nutritionist will check BMI and assess whether the teen's body weight is correct. It will also help to analyze the menu and indicate errors that can be corrected. 
6. Avoid using supplements that support slimming
If there was an effective supplement to support weight loss, the world would not be struggling with the growing problem of overweight and obesity. You should know that dietary supplements do not undergo clinical trials and therefore their effectiveness is questionable. Many of them contain substances that stimulate metabolism (eg pseudoephedrine), which are beneficial for adolescents. 
 7. Take care that meals are regular and varied
Meals at the home table are one of the most important factors that reduce the risk of overweight and obesity in a child. Take care of meeting all family members at least once a day while eating. Take care of diversity on the plate and a good atmosphere! 
8. Be an example to your child
Children and small ones and those who learn more learn from the behavior of their parents. Therefore, if you want to encourage a teenager to change her diet, you have to do the same yourself. Thanks to this you will create a team with a common goal and it will be easier for you! 
9. Show the joy of cooking and movement
 

Show an adolescent girl that a healthy diet is a pleasure, taste and fun. Experiment in the kitchen, try exotic dishes, discover new restaurants. Encourage your teenager to move regularly to make her happy. Maybe you'll join together for dance classes or yoga? An equally good idea are evening walks that you can spend on conversation. 

__

You can read also: Brain gymnastics – smarter in the spring!

Posted on: March 14, 2019