Zumba
What is Zumba?
Zumba was founded in Colombia in the 90s of the twentieth century, but it was only a dozen or so years that it began to gain popularity in Poland. The word Zumba comes from Georgia and reflects the saying it is enough to just want what is wonderfully describing the nature of the Zumba. If you have not tried it yet, there is nothing to wait for! 
It is difficult to determine whether Zumba is more a dance or a type of aerobics. This form combines hot, Latin dance steps with the steps typical of fitness classes. Instructors developing choreography for classes draw inspiration from such dances as merengue, salsa, cumbia, reggaeton, flamenco, samba, belly dance, cha-cha and rumba. 
__
Here you can find supplements supporting your workout – CLICK 
__
Where did Zumba come from?
This type of class was created by coincidence when a Colombian fitness instructor Beto Perez forgot to take aerobic music records for his classes. During the classes he used his favorite Latin music, which he had with him. He spontaneously arranged a choreography for her. The classes appealed so much that the instructor continued them, and when he noticed that they were successful and begin to be known even in other countries, he called them zumba and reserved their name. 
Zumba – for whom?
Zumba is perfect for people who like having fun. There is no place for boring repetitions of exercises, participants are constantly moving, forgetting that they are practicing! 
In addition, Zumba has a beneficial effect on the figure. It is cardio-type training (oxygen training), which means that throughout the training exercises are maintained – thanks to the appropriate music rhythm – at a moderate level of intensity. 
Thanks to this, a number of processes leading to fat burning take place in the body. Therefore, Zumba is a suitable form of physical activity for people who want to lose unnecessary kilograms.
If you have health problems, ask your doctor before you start training to see if there are any contraindications to you taking part in the Zumba classes. 
How to start doing Zumba and how much does it cost?
People who want to start their adventure with Zumba should go to the fitness club (more and more often you can find this form in the dance school schedule). Currently, most of the network fitness clubs run zumba classes. 
The cost of such activities varies depending on the city. In large cities, in chain clubs, Zumba enters a package of services available in the price of the subscription (in Warsaw, the open ticket price per month ranges from 150 to even PLN 300). In smaller cities, the cost of such activities is smaller. If you do not know if this form will be suitable for you, you can buy a one-time entrance. The fee for such an entrance is from 10 to 40 PLN. 
My instructor does not have permission to conduct Zumba classes. What to do?
Instructors wishing to conduct such classes should complete the appropriate courses and obtain a license. In many clubs, they can be listed in the schedule with this or similar name, and the instructor may not have the permission to drive a Zumba. Then what? It's best to just go to one of these classes. While the qualifications to exercise the profession of fitness instructor are necessary, because they confirm that the person has knowledge of fitness, safe exercise and knows the human anatomy, so in the zumba counts primarily the personality of the instructor.
If after the first Zumba classes you think that this is not the right training for you, and you have the opportunity to take lessons with another instructor, try. Perhaps Zumba performed by another leader will please you. 
What outfit should you have during the zumba class?
Above all, you should look after the right footwear. If you know that you will attend zumba (or other forms of aerobics) regularly, it is worth investing in shoes designed for fitness training. Thanks to modern technologies they provide adequate cushioning, thanks to which we will avoid problems with joints and spine in the future. In addition to shoes, the dress is rather arbitrary – ladies exercise both in loose sweatpants and leggings combined with a tunic or blouse. In sportswear stores everyone will find something suitable for themselves. It's good to know that proper exercise clothing wicks moisture away from your shirt.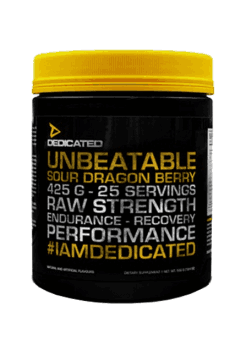 Zumba – but what?
In the schedule of activities in your fitness club you can find various classes, in the names of which the word Zumba is included. What are they different from each other? 
Zumba basic – is a basic Zumba training.
Zumba toning – these classes are a combination of Zumba and training aimed at sculpting and strengthening the muscles. In addition to normal choreography, exercises with dumbbells or special weights filled with sand are performed in these classes, which change into rattling instruments when shaken. 
Zumba gold – these classes are intended for people who want to feel crazy Latin rhythms, and whose health or age do not allow for traditional Zumba training. Usually, elderly people come to them, those who have had a long break in physical activity, people who are overweight, with problems with the spine and joints, but also wheelchair users may appear on them. They differ in tempo from the classic Zumba, sometimes they are also shorter than traditional training, and time is different – the warm-up and cooling are prolonged, so-called cool down, and shortens the right part of the class. 
Zumbatomic – this type of classes is intended for children. There are two age groups 4-8 years and children over 8 years. Usually, I have children who have fallen in love with zumba and want to provide this fun to their children. Children learn rhythmics, basic steps, but all those elements that may be inappropriate for children, that is, all sexy movements of the body are removed. 
Zumba Aqua – is the perfect training for people who have problems with the spine, joints, ligaments and tendons. The combination of aqua aerobic and dance steps in the water is great fun, and thanks to the properties of water does not burden the body. 
Zumba in the Circuit – a combination of dance steps and peripheral training. It is designed for people with a very good condition and physical endurance, it is used to accelerate metabolism, strengthen the muscles and improve the physical performance of the body. 
Can Zumba be dangerous?
 

The most common injuries associated with Zumba are sprained ankles, heel spurs, plantar plantitis, muscle strain, hip and knee injuries. All this because of the movements performed at the zumba, which require great coordination when moving and turning joints and tendons in two directions. There is an old moment of inattention when the pond does not keep up with the movement of the body and the injury is ready.

Orthopedists report that the victims of Zumba are not only unperceived middle-aged women who have decided to take on themselves, but also young students unloading energy on the dance floor.

All this does not mean that you should give up from zumba, because in general the sum of traffic benefits outweighs the risk. However, in order not to injure yourself during classes, it is worth following the instructions

Choose good shoes – preferably special ones for dancing, which facilitate quick and agile movements without sliding on the surface. 

Look at the floor – choosing a fitness studio look at the floors – too hard tiles or carpets are conducive to injuries. 

Less people – it is also worth choosing activities that fewer people attend, because in a compressed group it is much easier to get injured. 

Good instructor – finally, read on the forums and ask for good instructors who know many movements and match them to the group's capabilities. 

__

You can read also: HOW TO IMPROVE YOUR CONDITION

Posted on: April 30, 2019