What to eat when we are at school / work ?
During the school period, the question is constantly being repeated from you, to which I no longer have the strength to answer and write one and the same. It sounds more or less like that 
"What to eat at school? 
"Diet at school? 
"How to deal with meals at school? 
"What to bring to school with you? 
E.t.c. 
Have I matured into a diet? 
Who am I doing this for? 
Ask yourself the first question. Because if you physically mature it's okay, but is it also psychologically? 
__
Here you can find some proteins – CLICK 
__
The most common problem is the reaction of other people to what we eat. They eat sweets, crisps, fruit yoghurts at breaks, at school or at work, because it's so fast, because that's how everyone eats. You probably came here to learn about diet because you are exercising at the gym or you are another avid athlete, and it's hard you are breaking down in front of others taking a container of food to school / work. 
Let's start with the fact that the health aspect is the most important here. By feeding properly you not only provide the necessary ingredients to the body, but also take care of your health. You do not stuff with processed food, you do not eat trans fats, simple coals, in one word empty calories. This means that you invest in yourself and your future, because you also learn proper eating habits. 
So, you do it for yourself. 
Do not look at others. For a moment you arouse interest, then all will pass, and if you see the effects of your work will start doing the same, only now they will be stupid in front of you. You will also see that they themselves will eat the meat from the container and try it. And there is nothing more beautiful than to sit quietly at a break and eat a normal dinner, and not push another sweet drink or a candy bar, which really has nothing in it. I know that many of you would like to achieve the best possible results with the least amount of work. On the one hand, it's normal, but with our body is not so straight. But by sacrificing you will see that you will not regret it because it costs a lot. 
And most importantly, let everyone look at each other, because you will not eat only the trash. 
So in that case what to take with you to school / work?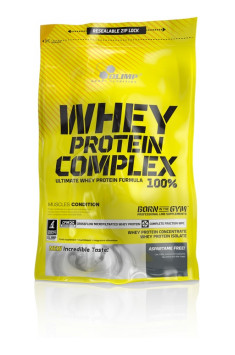 It's best to buy food containers. They are full in larger stores, the choice is really huge. Just one note, I advise you to return whether containers can withstand high temperatures (eg suitable for microwave) better pay and have a good company than some cheap, which can also have a detrimental effect on our health, due to permeating Bisphenol A (BPA) to food . 

At home, we prepare a meal the day before or in the morning depending on our available time. In addition to the fact that the food is cold for sure everyone will get used to it, I went through it myself. 

What to prepare? 

If we are not on a low diet, it would be useful to use some source, preferably with a low Ig 

– buckwheat, barley 

– durum, wholemeal pasta 

– brown, parboiled 

-Oatmeal 

A source of protein should be added to this 

– good quality meat 

-fish (trout, salmon, cod, pollock, miruna, hake, sometimes smoked) 

-eggs

-white white (as a last resort because it is not a good source of protein during the day, but you can combine and make egg paste) 

And of course, do not forget about the sources of fats 

– olive oil 

– linseed oil 

– Italian nuts 

– other types of nuts taking care of the proportions of fatty acids in our diet 

– butter, if we have deficiencies of saturated fatty acids, this rarely happens 

We never forget to add vegetables we like cucumber, tomato, pepper, carrot (raw, preferably), cauliflower, broccoli, spinach, etc. 

We put the above products into a container and pack in a backpack, and at school we eat a normal meal. This is the best way out. 

Well, what about bread? 

If we have access to a good bakery or bake bread ourselves, replace the above mentioned sources with wholemeal or rye bread, add meat (fish) baked, cooked or boiled, vegetables and, for example, chew them with nuts. You can also smear good quality butter without the addition of vegetable fats. And the best solution would be to spread the bread with avocado paste, which is the source of monounsaturated fatty acids. 

And gainer or protein? 

Gainer only after training, not suitable for school as a meal and this should be followed. As for protein, you can always make a cocktail with protein milk with olive oil and, for example, oatmeal and drink during the break, it will be just as valuable as a meal. You can always take nuts to snack on the snack. 

Do not write what to avoid because it's probably known. Processed products, all confectionery, crisps, cakes and sweet drinks etc. 

Think about whether it is worth taking a chance and eating healthy. 

In the end, "you are what you eat as it is accepted to speak. 

And do not assume more topics what to take to school, because in this there is enough information to deal with this problem. 

__

You can read also: Rice, rice, baby! A dispute about that awesome carbohydrates source!

Posted on: February 19, 2019