What exactly do we eat? Food additives
Some of the systematic names given here are in common use, despite the fact that they are not compatible with the method of naming chemical compounds currently recommended by IUPAC (standards exist, and chemists know better what should be). 
The division into natural and synthetically derived compounds is not strict; many compounds can be produced by various methods. The purity of the final product is more important than the production method; often traditional methods (eg fermentation) give a more polluted (inferior) product than chemical synthesis. 
__
Here you can find supplements supporting diet – CLICK
__
Contrary to the widespread opinion (see the previous point), "natural does not mean better – it is often quite the opposite. The term "substance identical to the natural one does not mean a substitute for a natural product, only a compound with the same composition as found in nature, and obtained by a different method than the natural raw material.
Why do some symbols refer to whole groups of compounds, while others assign two or three symbols to one union? In the first case, this is due to the fact that from the point of view of food technology, it makes no sense to separate mixtures of several compounds with very similar properties. The second situation occurs when a given compound is used in several modifications slightly differing in chemical composition and having distinguishable physico-chemical properties; e.g., the effect on the melting temperature of the product to which it will be added. 
All comments and comments are welcome. 
Dyes and pigments 
scheme symbol E – trade and systematic names – color, origin; added to products 
E 100 – curcumin (turmeric) – yellow, vegetable; spices, concentrates 
E 101 – riboflavin, lactoflavin, vitamin B2 – yellow-orange, natural or synthetic; spices and many more 
E 102 – tartrazine – lemon-yellow, synthetic; powdered beverages, fruit essences, artificial honey, mustard 
E 104 – quinoline yellow, Food Yellow 13 – yellow; confectionery 
E 110 – sunset yellow FCF, Food Yellow 3, sunset yellow – yellow; marmalades, gels, chewing gum, tablet coatings 
E 120 – carmine, Natural Red 4 – red, natural; various 
E 122 – azorubine, FB chromotrope – red, synthetic; jams and cherry marmalades, puddings, ice cream, toppings 
E 123 – amaranth, FD & C Red No.2 – red; various 
E 124 – Ponceau 4 R – red; smoked fish, powdered sweets 
E 127 – erythrozine, Food Red 14, tetradodofluorescein – red, synthetic; cocktail cherries, candied fruits 
E 131 – FCF patent blue – blue; dragees 
E 132 – indigotine I – blue, natural; dragees, various 
E 133 – brilliant blue blend FCF 1350, Food Blue 2 – blue; various 
E 140 – biophyll, chloresium, darotol, ennds, chlorophyll – green, vegetable; various 
E 141 – chlorophyll copper complex – green, vegetable (modified); canned peas 
E 150 – caramel (partially charred sugar) – brown; confectionery 
E 151 – brilliant black, black PN – black, synthetic; coloring of weak caviar varieties 
E 153 – charcoal (pigment) – black, synthetic; confectionery 
E 160a – (alpha-, beta-) carotene, provitamin A – yellow, natural; fat products (e.g. butter) 
E 160b – annatto, bixin, Bixa orellana L. seed extract – yellow, natural; margarine, oils, cheese. yellow 
E 160c – capsanthin, capsorubin (found in red pepper) – red, natural; various 
E 160d – lycopene, lycopin, psi-carotene (found in tomatoes) – red, natural; various 
E 160e, f – beta-apo-8-carotenal, beta-apo-8-carotenal ethyl ester – dark red; various 
E 161a – flavoxantine – yellowish-red, natural; various 
E 161b – lutein – yellow, natural; various 
E 161c – cryptoxanthin – natural; various 
E 161d – rubiksanthin – red, natural; various 
E 162 – beetroot-red, betanin (found in red beets) – red, natural; fruit preserves, a substitute of meat produced from soy protein 
E163 – anthocyanins (found in grapes and blueberries) – red-various shades, natural; drinks, canned fruit, sweets 
E 170 – calcium carbonate (pigment) – white; toothpaste (abrasive), calcopyrine (barrier substance) 
E 171 – titanium dioxide (pigment) – white; chewing gum, dragees, toothpaste 
E 172 – iron (pigment) – brown hydroxide; rarely used artificial sausage casings 
E 173 – aluminum, aluminum (metallic) – metallic; decoration of sweets 
E 174 – silver (metallic) – silver; confectionery 
E 175 – gold (metallic) – gold; in Poland, found in the Goldwasser liqueur 
E 180 – ruby red pigment; wax covers of hard cheeses 
Preservatives 
scheme symbol E – trade and systematic names – origin; added to products 
E 200 – sorbic acid – synthetic; cheese, margarine and others 
E 201 – sodium sorbate – synthetic; cheese, margarine and others 
E 202 – potassium sorbate – synthetic; cheese, margarine and others 
E 203 – calcium sorbate – synthetic; cheese, margarine and others 
E 210 – benzoic acid – synthetic; carbonated beverages, mayonnaises, marinades, fruit and warzwiene preserves, salads 
E 211 – sodium benzoate – synthetic; 
E 212 – potassium benzoate – synthetic; 
E 213 – calcium benzoate – synthetic; 
E 214,215 – ethyl p-hydroxybenzoate and derivatives – synthetic; 
E 216,217 – propyl p-hydroxybenzoate and derivatives, Propylparaben, Nipasol, Solbrol P – synthetic; various 
E 218,219 – methyl p-hydroxybenzoate and derivatives – synthetic; various 
E 220 – sulfur dioxide – synthetic; fruit juices and concentrates, wine, dried fruits 
E 221 – sodium sulfate (sodium sulfite) – synthetic; various 
E 222 – sodium bisulphate (sodium bicarbonate) – synthetic; various 
E 223 – sodium metabisulfite, sodium bisulfate – synthetic; various 
E 224 – potassium pyrosulphate (potassium), potassium bisulphate (synthetic); various 
E 226 – calcium sulfate (calcium sulfite) – synthetic; various 
E 227 – calcium hydrogen sulfate (acid calcium sulphite) – synthetic; various 
E 228 – potassium bisulphate (IV) potassium (potassium hydrogen sulfite) – synthetic; various 
E 230 – 1,1′-diphenyl, Biphenyl, Diphenyl – synthetic; citrus fruit (protection of insect skins) 
E 231 – o-phenyl phenol, Dowicide – synthetic; citrus fruits 
E 232 – o-phenyl-phenolate sodium – synthetic; citrus fruits 
E 233 – Thiabendazol, MK-360, Omnizole, Bovizole, Eprofil, Equizole, Tecto – synthetic; citrus fruits 
E 234 – Nizin (antibiotic) – produced by Streptococcus lactis; processed cheese 
E 236 – formic acid – synthetic; smoked fish, raw fruit juices 
E 237 – sodium formate – synthetic; various 
E 238 – calcium formate – synthetic; various 
E 239 – hexamethylenetetramine, urotropine – synthetic; various 
E 249 – sodium nitrate (sodium nitrite) – synthetic; meats 
E 250 – potassium nitrate (potassium nitrate) – synthetic; meats 
E 251 – sodium nitrate – synthetic; cold meats, rennet and melted cheeses 
E 252 – potassium nitrate – synthetic; cold meats, rennet and melted cheeses 
E 260 – acetic acid – synthetic or fermentative; marinades herrings, mushrooms, salads … 
E 261 – potassium acetate – synthetic; marinades herrings, mushrooms, salads … 
E 262 – sodium acetate – synthetic; marinades herrings, mushrooms, salads … 
E 263 – calcium acetate – synthetic; marinades herrings, mushrooms, salads …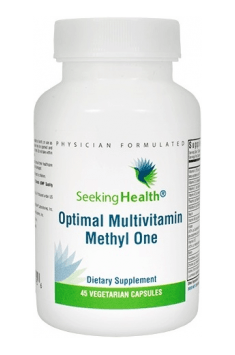 Antioxidants (antioxidants), stabilizers and others 

scheme symbol E – trade and systematic names – origin, other functions; added to products 

E 270 – lactic acid – fermentation, preservative; various 

E 280 – propionic acid – synthetic or fermant, preservative; various 

E 281 – sodium propianate – synthetic, preservative; various 

E 282 – calcium propianate – synthetic, preservative; various 

E 283 – potassium propianate – synthetic, preservative; various 

E 290 – carbon dioxide (carbon monoxide (IV)) – synthetic, preservative; drinks, mineral water 

E 296 – L-malic acid – synthetic, preservative; various 

E 300 – L-ascorbic acid, vitamin C – synthetic, preservative; various 

E 301 – Sodium L-ascorbate – synthetic, preservative; various 

E 302 – Calcium L-ascorbate – synthetic, preservative; various 

E 304 – asrobyl palmitate (vitamin C derivative) – synthetic; fat products 

E 307-309 – tocopherols, vitamin E and derivatives – synthetic; various 

E 310 – propyl gallate – synthetic, enhances the effects of E 320 and 321; various 

E 311 – octyl gallate – synthetic, enhances the effects of E 320 and 321; various 

E 312 – dodecyl gallate – synthetic, enhances the effects of E 320 and 321; various 

E 320 – BHA, butyl-hydroxy-anisole, Antracine 12, Embanox, Nipantiox 1-F – synthetic; biscuits, cube broths, nuts, shortening fats 

E 321 – BHT, butyl-hydroxy-toluene, Impruvol – synthetic; various 

E 322 – lecithin – natural (mainly from soybeans), emulsifier; various 

E 325 – sodium lactate – synthetic; cheese, bread, pies 

E 326 – potassium lactate – synthetic; cheese, bread, pies 

E 327 – calcium lactate – synthetic; powdered desserts 

E 330 – citric acid – sugar production waste; various 

E 331 (ac) – sodium citrate – like E 330; various 

E 332 (a, b) – potassium citrate – as E 330; various 

E 333 – calcium citrate – like E 330; various 

E 334 – L-tartaric acid – fermentation; various 

E 335 – sodium tartrate – fermentable; various 

E 336 – potassium hydrogen tartrate (monopotassium tartrate) – fermant; various 

E 337 – sodium potassium tartrate – fermant; cheese, meat preparations 

E 338 – phosphoric acid – synthetic, acidity regulator; beverages 

E 339a – sodium dihydrogenorthophosphate (monosodium orthophosphate) – synthetic, acidity regulator; meat preparations, cheese 

E 339b – sodium hydrogenorthophosphate (disodium orthophosphate) – synthetic, acidity regulator; meat preparations, cheese 

E 339c – sodium orthophosphate (trisodium orthophosphate) – synthetic, acidity regulator; processed cheese, various 

E 340a – potassium dihydrogenorthophosphate (monopotassium orthophosphate) – synthetic, acidity regulator; various 

E 340b – potassium hydrogenorthophosphate (dipotassium orthophosphate) – synthetic, acidity regulator; various 

E 340c – potassium orthophosphate (tripotassium orthophosphate) – synthetic, acidity regulator; various 

E 341c – calcium orthophosphate (tripotassium orthophosphate) – synthetic, acidity regulator; various 

E 350 – sodium malate – synthetic; various 

E 351 – potassium malate – synthetic; various 

E 352 – calcium malate – synthetic; various 

E 353 – m-tartaric acid – synthetic; various 

E 355 – adipic acid – synthetic; various 

E 375 – nicotinic acid, vitamin PP – synthetic; various 

E 381 – ferric-ammonium citrate – synthetic; various 

E 385 – sodium-calcium salt of ethylenediaminatetraacetic acid (EDTA) – synthetic, fixative color; various 

Thickeners 

scheme symbol E – trade and systematic names – origin; added to products 

E 400 – alginic acid – natural (produced from algae); various 

E 401 – sodium alginate – natural (modified, produced from algae); as a clarifying substance juices, meads, protein hydrolysates (powdered soups), ice cream thickener, powdered desserts, drink and cake concentrates, UHT cream 

E 402 – potassium alginate – natural (modified, produced from algae); like E 401 

E 403 – ammonium alginate – natural (modified, produced from algae); like E 401 

E 404 – calcium alginate – natural (modified, produced from algae); UHT cream 

E 405 – propylene glycol alginate – natural (modified, produced from algae); dressing sauces, low-fat mayonnaise 

E 406 – Agar, agar-agar, isinglass – natural (produced from algae); jelly (instead of gelatin), ice cream, milk drinks, margarine, canned meat 

E 407 – Carrageenan – natural (produced from seaweed); like E 401, baby food 

E 410 – Locust bean gum, Carob, Carubin, Arobon – Ceratonia siliqua L. seed extract; like E 401 

E 412 – guar gum, guaran – seed extract Cyamopsis tetragonolubus L.; salads, mayonnaise, ice cream, soups 

E 413 – tragant (tragacanth) – natural; various 

E 414 – arabic gum – natural; various 

E 415 – xanthan – fermant; various 

E 420 – sorbitol, sorbitol syrup – synthetic; ice cream, pastries, confectionery, candied fruits 

E 421 – mannitol – synthetic; various 

E 422 – glycerol, 1,2,3-propanetriol, glycerol – synthetic; confectionery 

E 432-436 – esters of sorbitan polyoxyethylenes and lauric, oleic, palmitic, mono- and tristearic fatty acids – modified vegetable fats; various 

E 440a – pectin – natural; fruit preserves 

E 440b – ammonia pectin – natural (modified); various 

E 450-452 – phosphates and sodium and potassium polyphosphates – synthetic; mainly processed cheese 

E 460 – cellulose – natural; various 

E 461 – methylcellulose – natural (modified); various 

E 464 – hydroxypropyl methylcellulose – natural (modified); various 

E 465 – methyl ethyl cellulose – natural (modified); various 

E 466 – sodium carboxymethylcellulose, CMC – natural (modified); confectionery, powdered soups, processed cheese, ice cream 

E 469 – sodium caseinate – natural (modified); milk drinks, ice cream 

E 470 – a group of sodium, potassium and calcium salts of fatty acids with similar properties – natural (modified), emulsifiers; various 

E 471 – a group of mono- and diglycerides of fatty acids with similar properties – natural (modified), emulsifiers; various 

E 472a – E 471 additionally esterified with acetic acid – natural (modified), emulsifiers; various 

E 472b – E 471 additionally esterified with lactic acid – natural (modified), emulsifiers; various 

E 472c – E 471 additionally esterified with citric acid – natural (modified), emulsifiers; various 

E 472d – E 471 additionally esterified with tartaric acid – natural (modified), emulsifiers; various 

E 472e – E 471 additionally esterified with acetyl or diacetyltartaric acid – natural (modified), emulsifiers; various 

Various additions 

scheme symbol E – trade and systematic names – origin, function; added to products, attention 

E 500a – sodium carbonate, soda – synthetic, acidity regulator; various 

E 500b – sodium bicarbonate (sodium bicarbonate), baking soda – synthetic, acidity regulator, raising agent; cheese, pastries and more 

E 501a – potassium carbonate – synthetic, acidity regulator; various 

E 501b – potassium hydrogen carbonate (potassium hydrogen carbonate) – synthetic, acidity regulator, raising agent; various 

E 503a – ammonium carbonate – synthetic, acidity regulator, raising agent; various 

E 503b – ammonium bicarbonate (ammonium bicarbonate) – synthetic, acidity regulator, leavening agent; various (during baking it evaporates completely) 

E 504 – magnesium carbonate – synthetic, leavening agent; various 

E 508 – potassium chloride – canned food, smoked meats and delicatessen products 

E 536 – potassium ferrocyanide – synthetic, removes iron ions; table salt, wine 

E 575-579 – gluconates – synthetic, counteracting caking; powdered food products 

E 620 – L-glutamic acid – synthetic, enhancing the taste of dishes; spices, powder soup concentrates, canned meat and others 

E 621 – monosodium glutamate – synthetic, enhancing the taste of dishes; like E 620 

E 627 – sodium guanylate hydrate (sodium guanylan) – natural, enhancing the taste of dishes; like E 620 

E 631 – sodium inosinate dihydrate (sodium inosinate) – natural, enhancing the taste of dishes; like E 620 

E 635 – mixture E 627 and E 631 – natural, enhancing the taste of dishes; like E 620 

E 900 – dimethylpolysiloxane – synthetic, preventing sticking to the mold; pastries and bread 

E 901 – beeswax – natural coating of pastry confectionery 

E 951 – Aspartame, Canderel, Nutrasweet – synthetic, sweetener, not resistant to elevated temperatures 

E 967 – xylitol, Kannit, Newtol, Torch, Xyliton, Eutrit – synthetic; ice cream, confectionery 

__

You can read also: 10 Ways to protect yourself from cancer

Posted on: February 15, 2019