The ballerina diet
The ballerina diet of most of us is associated with obtaining a very slim figure, for this reason, a lot of women decide to use it. On the Internet and various magazines, there is a lot of information about diets minus 5 kg per week. It is a marketing gimmick and has little to do with rational nutrition. Unfortunately, the ballerina diet belongs to this type of diet. It mainly involves providing the body with a very low energy value, which causes the body to lose kilograms. However, 90% after the end of such treatment there is a yo-yo effect. Is it worth taking a chance and finding out about its effectiveness on your skin?
Short characteristics and assumptions of a ballerina diet
The name of the diet undoubtedly attracts attention, which means that a large proportion of women decide to use it to achieve spectacular results. Unfortunately, after some time most of them are disappointed because the ballerina diet is very restrictive, it carries a high probability of the yo-yo effect, and in most cases, only the name joins the ballerina. It is worth remembering, however, that the ballet industry is still considered one of the most predisposing to eating disorders. According to a study conducted in 2017, as many as 45% of ballerinas aged up to 25 years declared using hunger strips, restrictive diets, and the ballerina diet was one of those. Its use is mainly decided by women who want to lose some unnecessary kilos as quickly as possible. Theoretically, in just 10 days, you can lose weight up to 10 kg. However, the rate of weight loss is very individual and people deciding on this type of diet rarely achieve such a high result. It is also very dangerous that the ballerina diet has found many supporters in the environment of young girls who are struggling with diseases classified as eating disorders. Many studies show a close correlation between nutrition in adolescence and the health of an adult. Therefore, the use of a ballerina diet, especially by young people, exposes them to health problems in adulthood.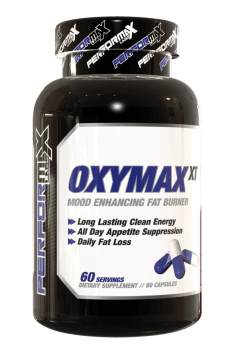 As is widely known, the safe weight loss recommended by the Institute of Food and Nutrition is about 0.5-1 kg per week, and therefore at this point, it should give us a thought that the ballerina diet is not the healthiest solution for our body . It should be remembered that the diet to reduce excess kilograms should be tailored to the individual's energy needs and should not be nutrient-poor.

As a rule, a ballerina diet should be applied no longer than 10 days. Its main goal is to lose as many kilograms as possible as quickly as possible. Unfortunately, a very low-calorie diet often leads to a deficiency of vitamins and minerals, which may cause the body's wasting. It should also be remembered that this diet is a low-energy diet, so it quickly weakens the body, the lack of strength to perform the simplest activities requiring any physical activation from us. According to the published information, the ballerina diet is available in two variants. Depending on which variant we choose, the menu is slightly different, but in each case, 10 days of application and 10 kg loss are assumed.

Effects of applying the ballerina diet
The main goal of the ballerina's diet, as mentioned before, is the loss of 10 kg in 10 days. However, a careful analysis of its principles and menu shows that it has little to do with a properly balanced reduction diet. Due to the very low supply of vitamins and minerals, the ballerina diet may lead to dehydration and body wasting. The situation is exacerbated by the fact that instead of drinking water during the day you can decide to drink black coffee without sugar, which will increase diuresis. Also, drinking too much coffee containing caffeine can lead to excessive stimulation of the body or tachycardia.

Unfortunately, apart from losing a few unnecessary kilos in a short time, our body may also suffer many other losses. People who strictly follow the rules of a ballerina diet include fainting, general weakness of the body, headaches, and dizziness, drowsiness, hair loss, loss of muscle mass, deterioration of the overall skin condition, nausea and constipation.

The occurrence of negative effects is also because one of the main assumptions of the diet is the inclusion from the third day of its duration of physical activity. Unfortunately, with such a low energy supply during the day, any physical activity can be tragic.
A menu in the ballerina's diet
The diet in the ballerina diet is unfortunately very low energy and unbalanced. You can choose one of two available variants. The menus in each of them look as follows

And the variant – it consists of two-day cycles that allow you to eat only a certain type of meals
– first two days – 1 liter of water, additionally black coffee without sugar (maximum 4 cups),
– third and fourth day – one skimmed white cheese, one small natural yogurt, additional coffee, tea or water (not more than 2.5 liters of liquid per day),
– fifth and sixth day – boiled potatoes in uniforms (maximum 10 pieces per day), additionally coffee, tea or water (no more than 3 liters of liquid per day),
– seventh day and eighth day – maximum 0.5 kg of lean poultry meat, additionally coffee, tea or water (not more than 2.5 liters of liquids per day),
– ninth and tenth day – tomatoes and green vegetables (cucumber, lettuce, broccoli) without restrictions.

Variant II – you can consume only one of the products listed below during the day
– almonds – reduce the feeling of hunger and prevent snacking on sweets,
– milk – improves metabolism, calcium absorption and provides essential vitamins,
– eggs – due to the high content of full-value protein effectively reduce the desire to snack,
– lettuce – provides many vitamins, is low-calorie and effectively clogs the stomach,
– celery – helps remove excess water from the body,
– asparagus – regulate water management,
– apples – are characterized by high fiber content and help to burn body fat,
– grapefruit – help in fat burning,
– lean poultry meat – contributes to more effective fat burning and is necessary for the process of building muscle mass,
– water – is essential for life, effectively improves metabolism and reduces the feeling of hunger.

As you can see, both of the above variants are very restrictive. Regardless of which one you choose to apply, compliance with its rules can be very problematic. Admittedly, the recommended products are characterized by a high content of vitamins, micro- and macroelements, however, consumed separately and in very small amounts are not sufficient to cover the daily energy demand.

Opinions about the ballerina diet
Opinions about the ballerina diet are not flattering. Admittedly, most people who use the ballerina diet manage to lose a few extra kilos, but in the vast majority of cases, it is also associated with the yo-yo effect. This is because the human body after such a long-lasting hunger demands the delivery of overdue energy, which leads to bouts of gluttony. Besides, the metabolism slows down and can not cope with the sudden increase in calories, which leads to a quick gain in weight.

Unfortunately, there is still a very large group of supporters (mainly women who decide to use it), which believes that it is worth spending a few days to achieve spectacular results. Unfortunately, as in most cases, the theory differs greatly from practice, that's why after applying the ballerina diet they are no longer mobilized to other, much healthier slimming therapies. Most people after a while say that a much healthier and more effective solution will simply be the application of a well-balanced diet.

Posted on: September 10, 2019