Running shoes – shopping guide
Running is beautiful because of its simplicity. What's easier, just lace up good sports shoes, throw clothes suitable for the weather and run outside the house. Maybe the choice of dress for a walk is even simpler, but the equipment necessary for running will always be modest and relatively cheap compared to the majority of sports. 
You can spend hundreds of money on the latest shoes, made in advanced technologies, and costumes from super materials to look great and feel special. You can also spend a minimum, and buy quite functional things in an outlet or a secondhand store. What you want to look like depends on your budget and taste. We give only a few basic tips. 
__
Here you can find supplements supporting your diet – CLICK 
__
The list starts with shoes and can end there. Even if you have not trained so far, you probably have clothing right in the wardrobe to start your running adventure. Each light, non-limiting movement outfit will work to the beginning. However, you can not run well in any shoes. 
Only running shoes for running
You need shoes designed specifically for running, because runners hit the ground with a force over three times greater than their body weight. The substrate is usually hard and inflexible, and running shoes are made to soothe these shocks.
High-quality running shoes have many layers of cushioning in the sole, they slightly raise the heel, are elastic in the mid-foot and limit the movement of the feet from side to side. Good shoes can be bought for PLN 200-400, identical-looking counterfeits for less than PLN 200. But this is not an opportunity, because they have inferior properties and are less durable.
You can also spend more than PLN 400, but you probably buy shoes with lots of goodies that will not significantly improve your running. It's best to stick to recognized producers. Running magazines assess trustworthy companies (here in alphabetical order) in the annual footwear rankings. The most important brands are Adidas, Asics, Avia, Brooks, Diadora, Etonic, Fila, Mizuno, Montrail, New Balance, Nike, Puma, Reebok, Ryka, Salomon and Saucony. 
You can find opinions on specific shoe models in magazines or on the internet. Then go to a specialized runner's shop, where qualified staff will help you choose a shoe for your feet (a flatter foot needs a different shoe than a high-heel foot). Although you bought the right shoes, you're not ready yet. You need to get acquainted with several issues regarding the use and care of footwear to run smoothly.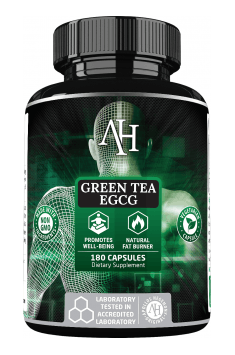 Propagation of shoes.
Even good running shoes need time to spread them out. You should be able to put on new shoes and run without getting blisters. However, in every new pair of shoes, the foot hits the ground differently than in old shoes. Before you get used to changing, your feet and legs can get out of bed. Therefore, put on new shoes only for easy runs until you get used to it. 
Shoes for a change. Each brand and model, and even each pair of the same model, causes a slightly different load on the feet and legs. By changing the shoes, like the tires in the car, you balance the load. Buy at least two pairs of shoes and change them often. 
Shoe care. Intensively used running shoes get dirty and do not smell the best. They are made mostly of synthetic materials and can be washed. Rinse them often or throw them in the washing machine, but dry in the air, not in the dryer – otherwise you will damage them. 
Footwear consumption. Running shoes are usually destroyed in two ways. The sole rubs off and the cushioning materials lose their elasticity. You can fix the outer layer, but the shoe will no longer serve well if the original shape and the thickness of the sole have changed. Most running shoes must be thrown away after 800-1600 kilometers of running. 
Inserts for shoes.
You can improve good shoes by inserting special inserts – from those that replace the company's insoles, through midfoot pads, heels and orthopedic insoles, prescribed by a doctor. Use these facilities only if you are suffering from an injury. 

__

You can read also: The most common training mistakes made by beginners.

Posted on: April 19, 2019