Propolis – naturally for health!
Propolis, also known as bee putty, is appreciated by unconventional medicine because it naturally helps to cure many quite common diseases. 
The bee kit is doing great in fighting infections, hypertension, hemorrhoids and stomach diseases. It would seem that it is a generally safe, fully ecological measure that can be used by everyone – but it is not. For some people, however, putty can bring more health problems than good. 
__
Here you can find supplements supporting your health – CLICK
__
The way in which propolis is formed
Propolis is a resinous substance with a brown, black or yellow color. The bee mixture is created with the help of bees – the secretion of beneficial insect glands and the resin mixture of trees and shrubs. Propolis is also used by bees – to fill leaks and hive holes. Sticky resin also has a very significant impact on the development of trees and shrubs – it is this substance that covers young buds protecting them against pests (including bacteria, insects, fungi and mites). 
The bee mixture contains mainly resin and waxes
The propolis owes its valuable properties to such substances as flavonoids, aromatic acids, phenolic compounds, enzymes, coumarin, vitamins, micronutrients, sterols and lipid-wax substances. These substances, acting on the principle of synergy, provide propolis with high efficiency. It is estimated that as much as half of the composition of propolis includes resin, and about 40% – plant waxes and bees. The bee mixture also contains essential oils (about 5-10%). In addition, in propolis we find proteins, vitamins (from group B, E and vitamin P), as well as microelements (copper, silicon, manganese, magnesium and zinc). 
The beneficial effect of bee putty on health
The pro-health effect of propolis on the body includes the respiratory, digestive and circulatory systems, as well as the skin and mucous membranes. This is why bee putty has found application in 
– prevention of influenza and colds 
– supporting the treatment of hypertension 
– relieving symptoms of periodontitis, stomatitis, thrush and aft 
– treatment of frostbites, burns, pressure ulcers and ulcers 
– treating dermatoses 
Propolis is attributed not only to antifungal and antibacterial properties, but also to regenerative and anti-inflammatory properties. Due to the latter, bee putty is sometimes used as an adjuvant in the treatment of urethritis and bladder inflammation, as well as inflammatory diseases of the digestive system – intestines, duodenum and stomach. 
We did not expect it from him
Due to its beneficial properties, propolis helps patients suffering from psoriasis – some people experience partial or complete resolution of psoriasis plaques. Propolis also protects liver cells (hepatoprotective effects) and other cells, and also has antitumor and antioxidant effects. 
Propolis on the shelves of pharmacies
Numerous preparations prepared on the basis of propolis are available in pharmacies. The bee mixture is included in some ointments and creams and other products intended for external use. Nevertheless, propolis can also be found in lozenges for sore throat and several other oral preparations. The effectiveness of propolis was appreciated by conventional medicine, especially when it turned out that the majority of gram-positive bacteria are sensitive to this compound. It should be emphasized that he also does not like molds, pathogenic fungi, protozoa and viruses. Interestingly, the healing properties of the putty were already used by the Incas. Today we have many more possibilities – we can reach for a ready product standing on the pharmacy shelf, or prepare a tincture or propolis ointment yourself.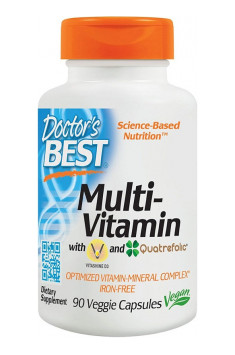 Recipe for a propolis ointment
To prepare a propolis ointment you need two ingredients – 5 g of concentrated propolis and 95 g of Vaseline. You can use lanolin instead of this component. You will get a thickened putty by placing 50 ml of propolis extract into a container with water at 60 degrees Celsius. Thanks to this, the putty will be evaporated in a separate container and will be more condensed. The ointment can be used to care for skin affected by pathological changes, after consulting a doctor. 
Drops from beeswax – for strengthening and healthy throat
To prepare a drop you also need only two ingredients – 0.5 liters of spirit (95%) and 100 g of beeswax. The method of preparing this product is even simpler than in the case of an ointment. Just pour the propolis with alcohol and set aside the sealed vessel for about 14 days to a dark place. You must remember to shake its contents every day. The clear supernatant liquid should be poured into a dark dropper bottle after the above-mentioned deadline. Then the solution will be ready to take. The recommended dose of propolis drops is from 15 to 30 drops per a glass of boiled water. After mixing it with lukewarm water, drink it without any additives. Drops have a strengthening effect on the body. The optimal treatment time is 2 weeks and the solution should be taken approximately 2 times a day. This solution can also be used for gargle. 
The dark side of "bead"
 

At the end, a little warning – putty is not recommended for people who have an allergic tendency. For this reason, children should also be avoided, nursing mothers and women expecting a child. Propolis is a mixture of various allergens, the number of which is estimated at around 30. The most common sensitization on bee putty is manifested by skin lesions – contact eczema. 

__

You can read also: The healthiest diet in the world

Posted on: June 5, 2019