Obesity-disease of our time
There is no doubt that overweight gathers more and more toll among the societies of the 21st century. The latest data inform that over 1.5 million Poles suffer from obesity which is suitable for surgical treatment. What is the risk of excessive body weight and when should I go for help?
Diseases accompanying obesity
The most devastating is the statistics on diabetes. Up to 90% of diabetics suffer from type 2 diabetes. However, over 80% of patients in this group are obese. Being overweight is usually the main culprit of having Type II diabetes. This disease reduces life expectancy by an average of 10 years. Direct hypertension is also associated with obesity. Weight gain increases the risk of getting sick eight times. Overweight people are also much more at risk of stroke, heart failure, coronary heart disease, and hyperlipidemia, i.e. elevated cholesterol levels in the blood. Research also pointed to the relationship of overweight with the formation of cancer.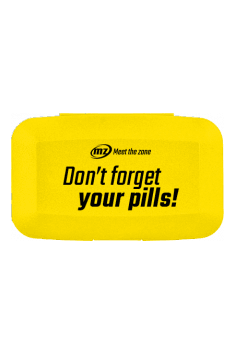 Obese are more at risk of cancer of the colon, prostate, uterus, and nipples. Bone and joint loading with excessive body weight is a simple path to degeneration. It is a painful condition that may even end up being difficult to move independently. Obesity in women affects the pregnancy and poses a risk of complications that are dangerous for the child and the mother. Besides, incorrect body weight promotes the formation of varicose veins, problems with sleep, chronic fatigue. It also reduces resistance to stress and can lead to mental problems, including tantrums, compulsive overeating and depression.
Obesity in Poland and the world
Doctors around the world are alerting obesity killing more people than hunger. The World Health Organization in a recent report reported that more than 2.6 million people die each year due to overweight. In 2014, the number of obese people doubled in comparison with 1980. Moreover, the tendency to gain weight goes badly among both rich and poor societies. The situation does not look any better among children. Statistics in Poland make you shiver. Over the past 20 years, the number of overweight and overweight teenagers has tripled. Polish children have become fatter than their peers from the United States. Experts argue that in 10 years more than 70 million primary school students or younger children will be overweight.
Diagnosis of obesity
Each kilogram above the recommended, correct bodyweight increases the risk of serious complications. That is why weight control is so important. The simplest method is to calculate your BMI. Its result can be obtained through the independent action of dividing body weight (in kilograms) by height squared (given in meters).
First aid for obese people
What to do when the scale gets out of control? Of course, the first reaction should be to switch to a healthy diet. In the case of very obese people, it is necessary to visit the primary care physician and perform basic tests to identify the patient's state of health and possible treatment of complications. The next step is a meeting with a dietician. In the beginning, the specialist interviews with the patient. After the consultation, he prepares a full, optimal menu and tips on how to avoid unnecessary calories. The third step is to take physical activity. However, it is best to consult this decision first with your doctor.