Oatmeals with pineapple and dry plums.
The combination of pineapple and dried plum is very well suited as an addition to oatmeal. We recommend trying oatmeal in this version. The substances contained in pineapple have anti-inflammatory properties, and dried plums favorably affect the digestive system.
Essential ingredients
– 6 tablespoons oatmeal or mountain oats (60 g),
– a cup of natural yoghurt (200 g),
– 3 slices of pineapple (90 g),
– 5 prunes (35 g),
– a teaspoon of sunflower seeds (5 g),
– a teaspoon of pumpkin seeds (5 g).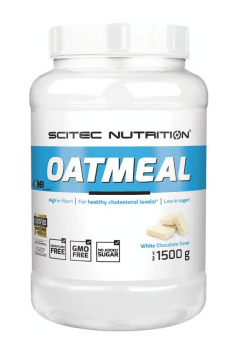 Preparation method

At the beginning, pour the oatmeal into a bowl and pour it boiling water more or less to the level of flakes. Then cut into pieces slices of pineapple and dried plum.

After waiting for 5 minutes, when the oatmeal is soft, add natural yogurt, fruit and seeds on top. Oatmeal is ready!

Nutritional values

Protein 19 g

Carbohydrates 87 g

Fats 12.9 g

Fiber 6.6 g

Total calorific value 522 kcal.

Posted on: November 17, 2019