Medical lemon balm – health properties and application
Melissa officinalis is a plant growing up to 60 cm high, growing wild in Southern Europe, North Africa and Asia. Due to its health properties, it is grown all over the world, also in Poland. The plant is also known under the names of old trees, citrinella, lemon herb, beekeeper, or a backwoods. Melissa was already known two thousand years ago in ancient Greece, where it was used for bathing, it was treated with insect bites and added to wine to give it the right aroma. In the Middle Ages it was used as a medicine that reduces stress, increases appetite and soothes indigestion. 
The health benefits of lemon balm made it a plant that for centuries was eagerly grown in monastery gardens. It was used for the production of tinctures, which were given to patients during treatment of heart, head and stomach diseases. To this day, lemon balm is one of the most popular herbs used in natural medicine. It has also found application in cosmetology and cuisine. So what made lemon balm so popular and why it owes its properties? 
__
 Here you can find supplements supporting your health – CLICK 
__
Medical lemon balm – composition
Leaves of lemon balm contain in its composition a large amount of essential oils (geranial, citral, geraniol, linalool, citronella) found in glandular glandular hairs. The leaves are also rich in flavonoids (quercetin, lutein, kaempferol, apigenin), phenolic acids (chlorogenic, coffee, rosemary and feluric acid) and triterpenes (ursolic and oleanolic acid). All of these compounds exhibit a range of pro-health properties. 
Medical lemon balm – health properties
The essential oil contained in the medicine melissa has a relaxant effect and lowers the threshold of nervous sensitivity. Together with tannins, it has antibacterial properties. Phenolacids and flavonoids have anti-inflammatory and antioxidant properties. So Melisa has calming, diastolic, choleretic and antiseptic properties. Infusions of lemon balm leaves are recommended especially in disorders of the nervous system. They also have a positive effect on the respiratory and digestive systems. The calming effect of lemon balm is used in states of anxiety, agitation and nervous tension, neurosis, irritability and stress. Regular drinking of lemon balm infusions is also used as an aid in the treatment of depression and anxiety. Medical balm should also be used by people suffering from insomnia. Drinking lemon balm infusions is also helpful in the treatment of headaches and migraine symptoms. Infusions of lemon balm can be used during digestive disorders (bloating, indigestion) after eating heavy dishes. Diastolic effects may help in intestinal and bile ductile states. Often lemon balm infusions and lemon balm oil are used in the treatment of influenza, colds and bronchitis. Melissa can also be used as a form of fresh leaves to prepare wraps for abrasions and epidermis injuries, joint pain and insect bites (mosquitoes, bees). Essential oil contained in melissa, thanks to antiviral and fungicidal action is often used as a treatment for herpes and mildews on mucous membranes. Infusions of lemon balm are also used to relieve the symptoms of the first trimester of pregnancy (including nausea) and menstrual pain.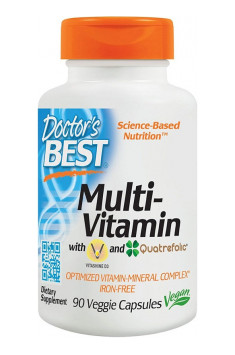 Medical lemon balm in cosmetology
Lemon balm has been used in the production of shampoos for oily hair, with dandruff and for scalp with inflammation. The antiseptic effect is used in the production of cosmetics for the treatment of acne, and the antioxidant effect in anti-aging creams and for sensitive and mature skin. Tonics produced on the basis of lemon balm perfectly regenerate, refresh and soften the skin. Melissa regulates the secretion of sebum soothes skin irritations and has a disinfecting effect. The essential oil used in aromatherapy allows you to prepare a soothing and relaxing bath and can be used to massage the whole body. 
Lemon balm – application in the kitchen
Fresh lemon balm leaves contain a refreshing aromatic oil with a lemon aroma that is ideal as an addition to refreshing drinks, lemonades and teas. Melissa is often frozen in ice cubes, which are then added to the cooling drinks and drinks. Fresh leaves of lemon balm are also used as an addition to desserts and salads and cottage cheese. They are an ideal addition to dishes from meat, fish, soups and sauces and marinades. The essential oil contained in melissa gives them a characteristic aroma and flavor. A liquor based on alcohol is also prepared from lemon balm. 
How to brew a melissa?
 

Melissa is most often used in the form of a drought infusion, although of course the infusion can also be prepared from fresh leaves (which is a better alternative due to the high survival rate of temperature-sensitive oils and technological processes occurring during the production of dried fruit). Preparing a lemon balm tea is very simple. It is enough to add 1 tablespoon of dried fruit or, in the case of fresh leaves, 2 tablespoons, preferably freshly ragged tea leaves, pour water with a temperature of about 95 degrees, cover and leave to boil for 15-20 minutes. The brew will have a mild, herb-lemon flavor. 

__

You can read also: What to drink during workout? Hydration rules during exercise

Posted on: May 9, 2019