Dyspepsia – medical and natural methods of treatment
Dyspepsia is a term originating from the Greek language (dys – bad, peptein – digestion) and means indigestion, i.e. occurrence in the region of the abdomen, chronic and recurrent for at least 4 weeks of pain. Dyspepsia is not a single event that occurs eg after overeating, but takes on a chronic condition that is caused by many factors. 
The symptoms of dyspepsia include feeling of fullness in the stomach after a meal, belching, nausea, vomiting, lack of appetite or heartburn. They may also be a symptom of gastrointestinal disease, e.g. gastric and duodenal ulcer disease, gastroesophageal reflux disease, visceral hypersensitivity or gastric and esophageal cancer. What are the medical methods of treating dyspepsia and how can you overcome the persistence of its symptoms? 
__
Here you can find supplements supporting your health – CLICK 
__
Types of dyspepsia
Dyspepsia (indigestion) is divided into two types, which are related to the causes of its occurrence. These kinds of it 
– Organic dyspepsia, which occurs in the course of such diseases of the digestive system as stomach and duodenum ulcers, gastro-oesophageal reflux, oesophageal and gastric cancer. 
– Functional dyspepsia, which occurs despite the lack of a specific cause. It occurs, inter alia, in visceral hypersensitivity or in conditions of Helicobacter pylori infection. Its occurrence is also influenced by the usual diet, some medicines (NSAIDs, corticosteroids, bisphosphonates, iron, theophylline) and tobacco smoke. 
Diagnosis of dyspepsia
Important in the diagnosis of dyspepsia is the patient's medical history of co-morbidities and medicines taken during their treatment, as well as the method of nutrition and lifestyle. However, the diagnosis of the cause and type of dyspepsia is possible only after an additional endoscopic examination of the esophagus, duodenum and stomach. Ultrasound throughout the abdomen and blood counts are also often performed.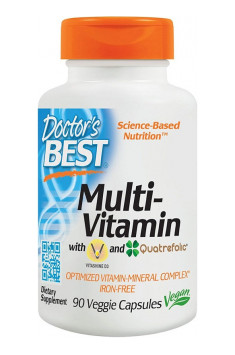 Medical treatment methods
In organic dyspepsia, first treatment should begin with the treatment of the disease, which is the cause of indigestion. Pharmacological treatment of dyspepsia uses antacids that inhibit the pH of the stomach acid and inhibit the secretion of hydrochloric acid, prokinetic drugs and diastolic, when the symptom is a nagging pain. 
Natural methods of treatment and alleviation of dyspepsia symptoms
 

The most important thing in the treatment of dyspepsia is the change in diet and lifestyle. Persons with indigestion must remember that every meal should be thoroughly chewed and eaten in peace, without rush, avoid large intervals between meals (it is recommended to eat 3-4 meals a day). It is necessary to abandon severely digestible food-laden dishes (braised, fried, smoked, preserved, fat) in favor of classically cooked and steamed, roasted – the diet must be easily digestible in dyspepsia. Dyspeptic disorders may intensify milk, fruit juices, coffee, alcohol, carbonated beverages. The dyspepsia should also limit products such as sweets, cheese, cheese, and legumes. 

Among the natural remedies for indigestion can be mentioned plants and herbs, whose infusions regulate digestion and improve the functioning of the digestive tract. In dyspepsia, it is recommended to regularly drink infusions of peppermint leaves, St. John's wort, chamomile, as well as linseed. Helpful will also be tea with the addition of ginger and hot water with a teaspoon of baking soda, which neutralizes stomach acids. 

Dyspepsia is an arduous and chronic disease, which regardless of the reason for the emergence requires diagnosis and appropriate treatment. It can be a symptom of serious diseases of the digestive system that may threaten the health and even life of the patient. The use of pharmacological treatment may help the use of natural methods to alleviate the symptoms of dyspepsia, e.g. eating easily digestible and small meals and drinking infusions of mint, St. John's wort, chamomile or ginger. 

__

You can read also: Phenibut – health benefits and potential side effects

Posted on: May 6, 2019