Carbohydrates, whey protein or beef – what will give the biggest mass?
Beef powder is a new, high-quality source of protein that has not been so well researched in improving athletes' performance as other types of protein (eg whey protein, casein, egg white, rice protein, hemp etc.)
The study evaluated the effect of consumption of hydrolyzed beef protein, whey protein and carbohydrates 
__
Here you can find proteins – CLICK
__
After 8-week strength training. 
After random allocation to one of the following groups 
Twenty-four active physical males (8 per group) consumed 20 g of the selected product, once a day (immediately after training or before breakfast).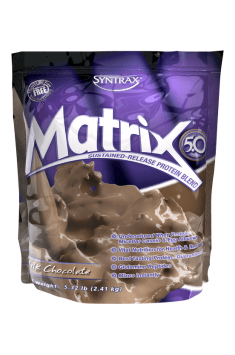 Results 

Fat-free body mass 

In terms of VMO (vastus medialis) increase – the large medial thigh muscle 

Only in the group of beef protein (11.2%) and carbohydrates (4.5%) there was an increase in the biceps muscle, but not in the whey protein group (1.1%). Only in the beef protein group did the arm circumferences (4.8%) and thigh (11.2%) increase. 

In terms of strength 

Comment 

There were simply impossible differences, suggesting poor training. While it is quite possible that beef protein brought a slightly better weight gain, it is impossible that beef protein stimulates upper body hypertrophy, while carbohydrates and whey protein only lower. Proteins are not that different. Exercise or low weight, long rest periods, etc. were simply not done properly. Secondly, too little protein was used – which should not have any practical significance at all. The effective dosage for heavier players is at least 2-3 servings of 30-40 g of protein per day. Thirdly, from the point of view of maximum hypertrophy, it is pointless to give the protein before breakfast – it is quite possible that people who achieved worse results wasted protein at that time. The most favorable period for protein administration occurs up to 2-3 h after strength training and within the next 24-48 hours. However, as you can see, carbohydrate administration brings some results, but whey protein or beef – bigger. 

__

You can read also: Protein nutrients – benefits, types and dosage

Posted on: February 1, 2019