Balanced meals are the key to success
We spend almost all day outside the house and during this time we have to eat. Running out of the house without breakfast, and then waiting impatiently until you can eat something in the city, which usually ends with overeating, is the basic mistake harmful to our health and maintaining the aesthetic figure. Regular, balanced meals are the key to success! It is worth spending a little time in the evening and preparing meals for the next day.

Simplicity is the basis
It is known that baking a duck or preparing a new fancy dish will take us a lot of time in the evening. Therefore, bet on simple dishes, eg one-pot or checked, which you will do quickly. Depending on how long you are away from home, you must be prepared for more than one serving. You can take more lunch or prepare a simple lunch.
If we are in favor of a sweet taste, instead of a ready-made bar, it is worth eating a food product that is naturally sweet for a second breakfast. So if you're a gourmand, for a second breakfast, prepare a portion of fruit, a banana-based cocktail, a porridge in a jar of fruit and yogurt, pancakes with cottage cheese and fruit or chia pudding. If you still want to eat sweets – see item 4. The second meal must guarantee you a full three / four hours. Consider cooking larger portions for two days. This will allow you to significantly reduce the amount of time spent in the kitchen. What you can not do without is tight boxes and water bottles.
A full meal
Forget about a bun or sandwich from the bakery next door. In order to satisfy the hunger for a long time, it is necessary to provide wholesome protein and complex carbohydrates, supplemented with a portion of healthy mono- and polyunsaturated fats. You will not find this in fast food bought anywhere. Always have small portions of chicken, turkey or beef in the freezer. In the veg version – soak the day before beans, chickpeas or cook lentils.
For this will be necessary groats – buckwheat, millet, rice, any flour to prepare pancakes, whole-wheat or gluten-free pasta and the basis of the meal, or vegetables – in the fresh season, in winter equally well-proven to be frozen. When you have little time, just cook the porridge, season the meat and stir with the vegetables on a spoon of oil. You can also prepare pasta with spinach and fresh tomato, which takes 10 minutes.
Day plan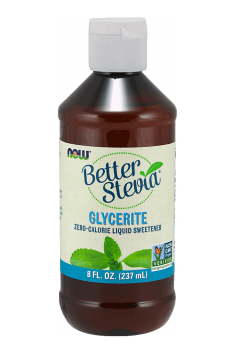 It may seem unnecessary, but we are less likely to make nutritional mistakes when we plan our meals in advance. Keep equal intervals between meals, which should average 3-4 hours. Breakfast in the morning is the key. If in the morning you do not have time to prepare your favorite meal, do it in the evening. Breakfast should be a meal that is based on a variety of products that provide all the necessary nutrients. Remember that after nighttime rest, liver glycogen levels are low, about 20 g, which in comparison to its standard level of about 100 g is a significant difference. Therefore, breakfast should not only be based on proteins and fats, but also on carbohydrates. Such low and unbalanced levels of glucose replacement may cause significant deterioration of well-being, especially in the morning hours.
It is worth to go for breakfast and dinner for an additional meal, or a second breakfast. It is a meal that by volume and caloric should be definitely less than breakfast, but eating it will protect us from snacking. It will also allow adequate intervals between meals. Remember that too long intervals between meals adversely affect the metabolism, cause a drop in concentration, fatigue, fatigue and weakness, increased hunger. These conditions are related to the decrease in the content of glucose in the blood, they are particularly intensified in the training people.
The next dinner will be, and depending on how many meals you eat every day, afternoon tea and supper are waiting for you at home. The distribution of meals also changes depending on the system of shift work and the time of training. It is important to provide wholesome proteins and a good source of carbohydrates after training.
Snacks at work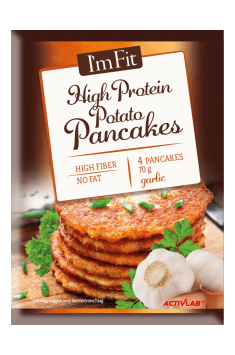 Unfortunately, sometimes it turns out that most of the calories consumed at work do not come from wholesome meals, but from snacks, for example, a small coffee with milk Mc Donald is an average of 50 kcal plus 2 sugar sachets (less than 10 g) 35 kcal, plus a chocolate bar Prince Polo large (50 g) is 265 kcal. The sum is approx. 350 kcal. This set, repeated twice, is already 700 kcal. Not everyone likes a small black one, but this version is the healthiest and provides the least amount of calories. Coffee or tea sweetened with two teaspoons of sugar is another 45 kcal. These beverages should definitely be limited or invested in other sweeteners, such as xylitol, erytrol or stevia, and black tea to replace green without sugar. Thanks to this, we will reduce the caloric balance.
When you feel like something sweet, instead of a baton, have nuts, dry fruits, whole-grain biscuits or protein cake prepared at home. Rice wafers with peanut butter also satisfy many gourmets. The most important is moderation. Do not snack from boredom or from stress.
Below is a simple and quick idea for bars
Cereal bars (recipe for 10 servings)
– coconut oil (solid) – 20 g (1 × spoon),
– dried cranberry – 50 g (4.17 × spoon),
– bee honey – 48 g (2 × spoon),
– coconut flakes – 70 g (11.67 × spoon),
– chia seeds – 20 g (4 × teaspoon),
– dried apricots – 32 g (4 pieces),
– sunflower, shelled seeds – 50 g (5 × tablespoon),
– spelled (whole grain) flakes – 200 g (25 × tablespoon),
– chicken eggs, whole – 112 g (2 × pieces),
– banana – 240 g (2 × piece).
Preparation time 40 minutes
1. Oven heating up to 180 ° C without air circulation.
2. Flakes and sunflower roasted for 3 minutes in a pan. Leave to cool.
3. Mix the bananas together with the coconut oil with a blender.
4. Finely chop the apricots.
5. Mix all ingredients and put them in a mold lined with baking paper (24 × 28). Gently bend.
6. Bake 25 minutes. Then remove and let it cool.
7. Cut into bars when they are already cold (there will be 10 of them). Store in a refrigerator for up to 5 days.
Nutritional values for one portion
calories – 254 kcal,
protein – 6.4 g,
fats – 11.1 g,
carbohydrates – 29.2 g,
fiber – 5.9 g.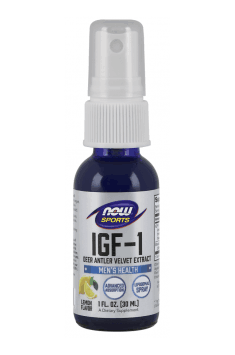 Fruit bars (recipe for 5 servings)
– pumpkin, shelled seeds – 60 g (6 × tablespoon),
– sunflower, shelled seeds – 60 g (6 × tablespoon),
– coconut oil (solid) – 20 g (1 × spoon),
– dried apricots – 88 g (11 × pieces),
– prunes without dried seeds – 70 g (10 × pieces),
– dried dates – 90 g (18 × piece).
Preparation time 15 minutes
1. Dissolve the oil and mix with the fruit. Mix it to obtain a fruit paste with small pieces of fruit.
2. Add grain to the blender. Mix to paste with small pieces.
3. Put it into shape and cramp it tightly. Cover with baking paper and make something heavy to beat it up.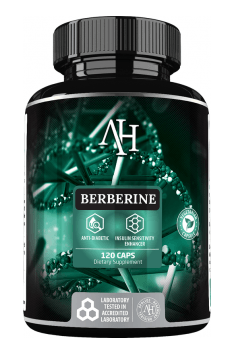 4. Divide into 5 bars. Store in a refrigerator.

Nutritional values for one portion

calories – 318.2 kcal,

protein – 7.7 g,

fat – 15.2 g,

carbohydrates – 34.7 g,

fiber – 6.1 g.

Posted on: December 12, 2019