Are you in the summer? Here are 9 products that are guilty!
Coastal resorts smell sweet waffles, fried fish with fries and casseroles. This is one of the main culinary sins that we commit while on vacation. 
Quite rightly it is said that in the mountains you can eat everything when the rest is active and includes hiking. People who have gone to the Bieszczady Mountains, the Giant Mountains or the Tatras, probably do not have to return to their pre-holiday weight. The problem of extra kilos concerns mainly vacationers who relax at the seaside and at each other, devoting themselves to one of the main summer passions of Poles – grilling. 
__
Here you can find supplements supporting your diet – CLICK
__
1. Pizza
Pizza is a delicious dish that you can do yourself, or go to a restaurant. Crunchy, thin cake with your favorite additions, however, contains a lot of calories. They are mainly hidden in cheese and calorie sauces, as well as in the dough itself. One pizza per week is enough – in the summer we eat this dish much more often and in several times more than our stomach needs. One pizza goes well beyond the size of two joined fists corresponding to the size of this organ of the digestive system. 
2. Sausage
Sausage – the queen of the Polish barbecue. For grilling, ordinary sausage, Silesian sausage or cheese are usually chosen. Some of the fat will be melted, but one sausage usually does not stop. Add to this the favorite sauce – eg ketchup, mustard or mayonnaise, as well as bread (wheat bread roll or bread) and a calorific bomb ready. An intrinsic barbecue companion is a highly glycemic beer, whose consumption causes a rapid increase in blood glucose, and consequently, the appetite is exacerbated. 
3. Bacon
The second guest invited to the grill is bacon cut into slices. It usually goes for bread and does not stop on one slice. Given that the grill replaces the dinner, it's too much fat for one evening. Bacon is served in the same caloric way as sausage. 
4. Pork neck
Karkówka also often hosts on the Polish table, also during grilling. Meat contains protein, but it also has a fairly large dose of fat. In addition, pork chops can be served from time to time for lunch as a second course. For dinner it's a bit too much. Usually grilling lasts a few hours – just as much feasting. Just eat one portion with the addition of bread, and this usually does not end there.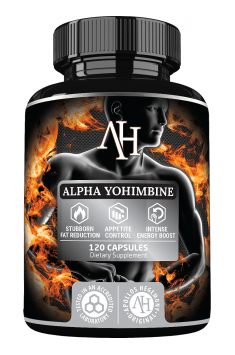 5. Ice cream
We are happy to sweeten and cool the summer – preferably with ice cream. The buckets with ice cream disappearing in one evening, ice cream shot with a machine with colorful sprinkles, you can eat up to 3 portions a day, and ice cream in the promotion, which contain a lot of refined sugar. In summer, we do not refuse ice cream desserts – after all, it's the only time of the year when you can really enjoy their taste. It is a pity that we do not approach seasonal vegetables and fruits with equal care. 
6. Waffles
In seaside resorts and towns willingly visited by tourists there is no shortage of waffle booths. Waffles are served with fruit, but their small portion only creates the illusion that the dessert is healthy. The waffle itself would be low in calories, but it is topped with sweet sauces and a large portion of whipped cream. 
7. Croques
In the summer, booths with casseroles also appear like mushrooms. A long baguette cut in half, with the addition of mushrooms and ham (of unknown origin), arranged on a tomato sauce and sprinkled with cheese is cheap and easily available, and also very tasty. However, it does not provide the body with valuable nutrients, only unhealthy trans fats, simple sugars and insignificant amounts of protein. 
8. Fish and chips
Popular British fish & chips dish is also served in Polish coastal resorts and more. The filling dish consists of fries, fried fish fillet and additions – sauce and salad. It's worth a try, but it's not worth overeating. Fish and chips is a filling dinner that will give you strength before a long journey. If you are planning a slow walk or lying on the beach, we recommend a low-calorie salad. The fish itself is a healthy product, but given in such a way and with such additives it turns into a calorific bomb. 
9. Sweet drinks
 

In the summer we drink more, but not everyone reaches for healthy mineral water. Most often we reach for alcohol, which intensifies dehydration or for sweet drinks. The latter are particularly disadvantageous to the body because they contain preservatives and dyes that pollute the body. He treats them as toxins, and in some consumers may even trigger an allergic reaction. In addition, sweet drinks contain large amounts of refined sugar, which is largely responsible for weight gain. Sweet drinks that are favorites during the holidays can be divided into three basic groups 

– refreshing fizzy drinks 

– drinks that pretend to be healthy fruit juices 

– sheikhs 

Refreshing carbonated drinks give a temporary and illusive feeling of quenching thirst. They contain sugar, so after a while the consumer reaches for another portion of such a drink. They do not effectively hydrate the body, so they are not an effective measure to prevent dehydration. Drinks that pretend to be healthy fruit juices look like juice, but they contain refined sugar and various additives that deprive them of a healthy character. If you want to drink juice, choose freshly squeezed. Instead of fruit drinks, it is better to eat fruit – it contains fiber, water, vitamins and minerals and only small amounts of natural fruit sugar (fructose). The sheahes are shattering for the body – they contain the most calories and should be treated as dessert rather than a drink. Often they are mixed with milk ice cream, to which ice cubes are thrown in order to give the impression of a larger volume. Is this what your body needs? 

Summing up the above ranking of the most fattening products eaten in the holidays, it can be concluded that trans fat and refined sugar are inseparable companions of many tourists. Interestingly, these products improve well-being only for a moment – after eating such meals, symptoms of indigestion, flatulence and a drop in mood associated with a sense of guilt or a sharp drop in blood sugar often appear. The list of 9 culinary sins committed during the holidays prompts reflection – only owners of gastronomic establishments gain from them. Leave should be a stepping stone, but health is a treasure worth taking care of at all times. 

__

You can read also: Low carb cheese pizza!

Posted on: June 3, 2019